Home
Bertoncello Ceramiche Abstract Sculptural Sea Urchin Vase, 1960s-70s
Andrews
Bertoncello Ceramiche Abstract Sculptural Sea Urchin Vase, 1960s-70s
From Haute Curature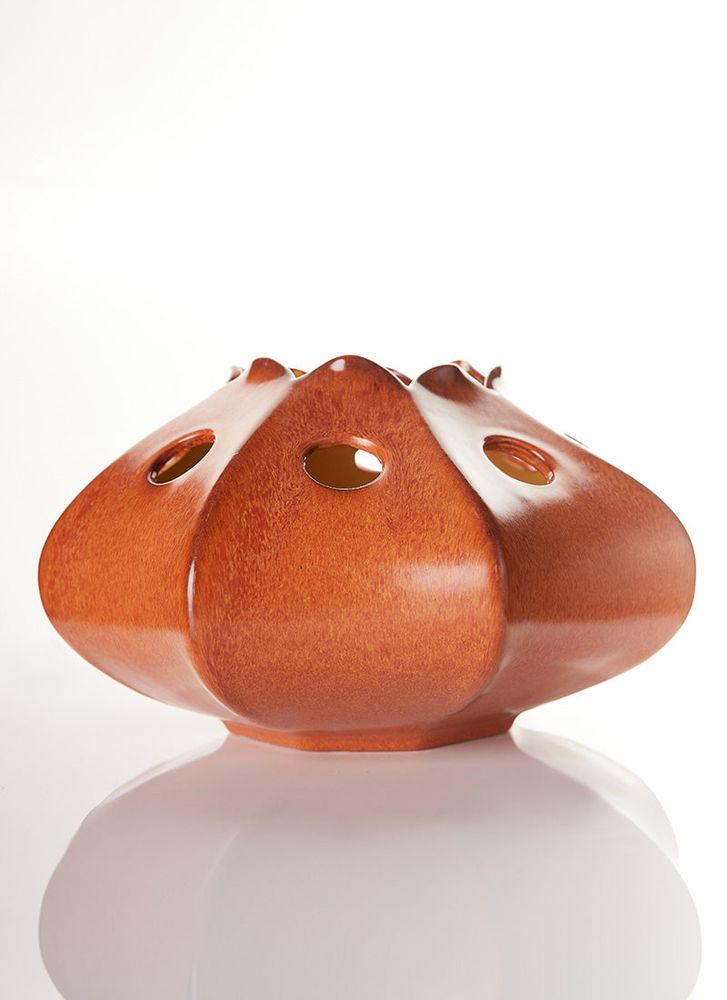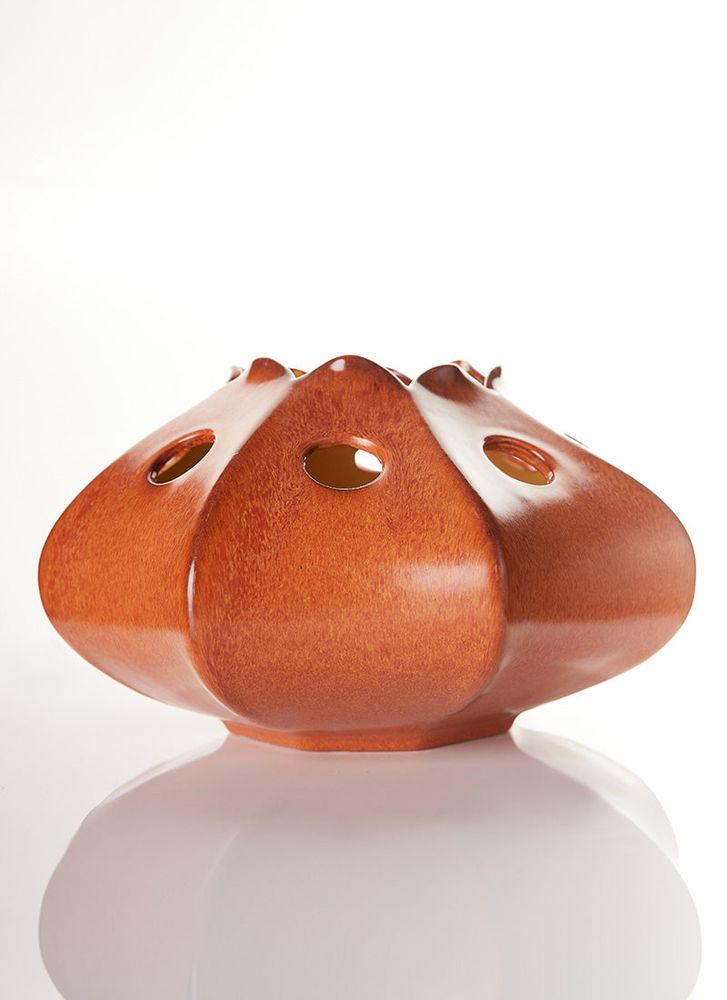 Andrews
Bertoncello Ceramiche Abstract Sculptural Sea Urchin Vase, 1960s-70s
PLEASE NOTE: This item is only available for pickup at our Oakville location.
This exquisitely sleek and statement work of mid-century Modern Italian art ceramic is by Italian pottery Bertoncello Ceramiche D'Arte (est. c. 1956 - c. 1999). The quiet yet firmly dramatic form displays influences of Modernist design as well as design qualities reminiscent of Art Deco Bauhaus geometricism. The overall shape is likened to that of an abstracted sea urchin with cleanly arched ridges offering clear delineation for each of the eight segments.
The arcs, curves, and ridges provide an excellent canvas for the rich and sumptuous glaze that is silky to the touch and not too overtly glossy. Visually, it presents as a refined blending of rich, Golden Ochre that is feathered with deep sienna, giving additional depth. Take a step back to view this piece as a whole and the effect resembles leather or marbled stone.
Like many other Italian potteries that were popular during the mid-century period, little is known about the pottery but the exceptional quality and timelessness of the design undeniably speak for themselves.
The statement size, form, and overall quality of the condition make this work a particularly good find.
[size]
Dimensions: Height: c. 6.3" / 16 cm x c. 12" / 30.5 cm width (across the widest point). Rim measurements: c. 4.7" / 12 cm. Base measurements: c. 5.3" / 13.5 cm. Unpackaged weight: c. 1.6 kg / 1,640 g
Condition: Excellent. There is one chip to the glaze on the underside of the vase that does not affect the visual display of the piece and is commensurable with the age of the piece.
[/size]
[details]
Fabric Content: Ceramic
Vendor Colour Code: TAN
Vendor Style Code: 1311181094
Andrews SKU: 6106-0031
[/details]