Andrews
Online Gift Cards
Andrews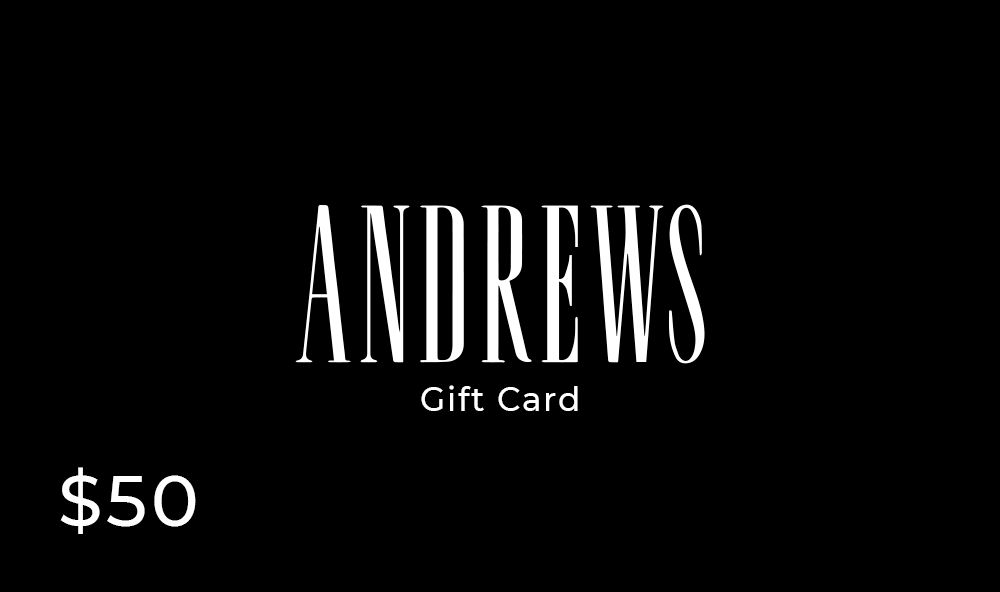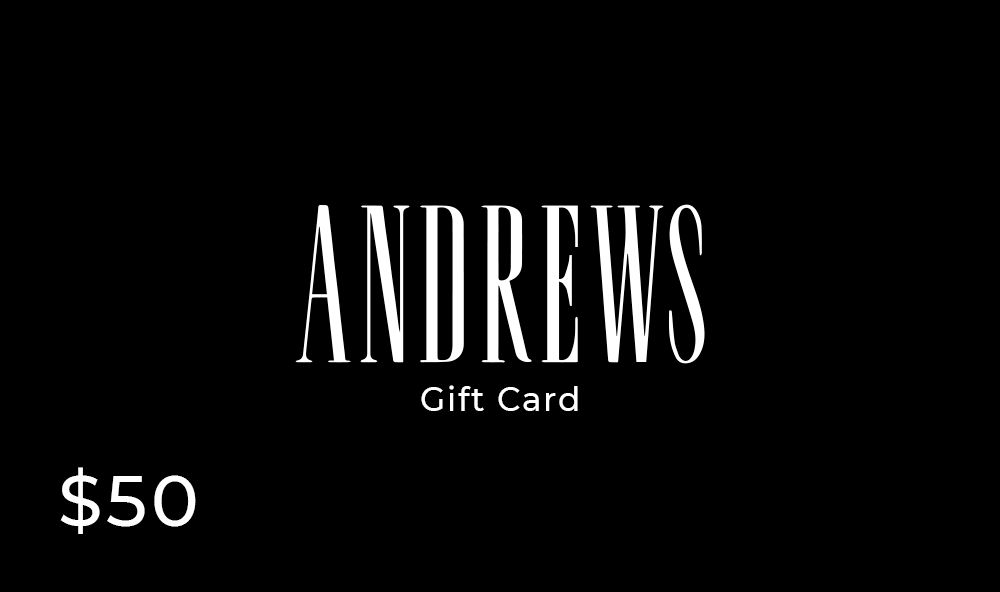 Andrews
Online Gift Cards
Please note that for privacy and security, online Gift Cards can only be redeemed online. Gift Cards purchased in-store can only be redeemed in-store. 
Give the gift of style with an Andrews gift card. 

We offer a beautifully curated selection of clothing and accessories from Canada, Italy, and more. Additionally, our passion for delivering best-in-class styling services is unmatched. You're not simply giving a gift card, but the personalized experience of consulting with one of our expert stylists.
It's the gift she's sure to love!


Questions?