Home
Bertoncello Ceramiche Mid-Mod Sculptural Abstract Jug Vase, 1960s-70s
Andrews
Bertoncello Ceramiche Mid-Mod Sculptural Abstract Jug Vase, 1960s-70s
From Haute Curature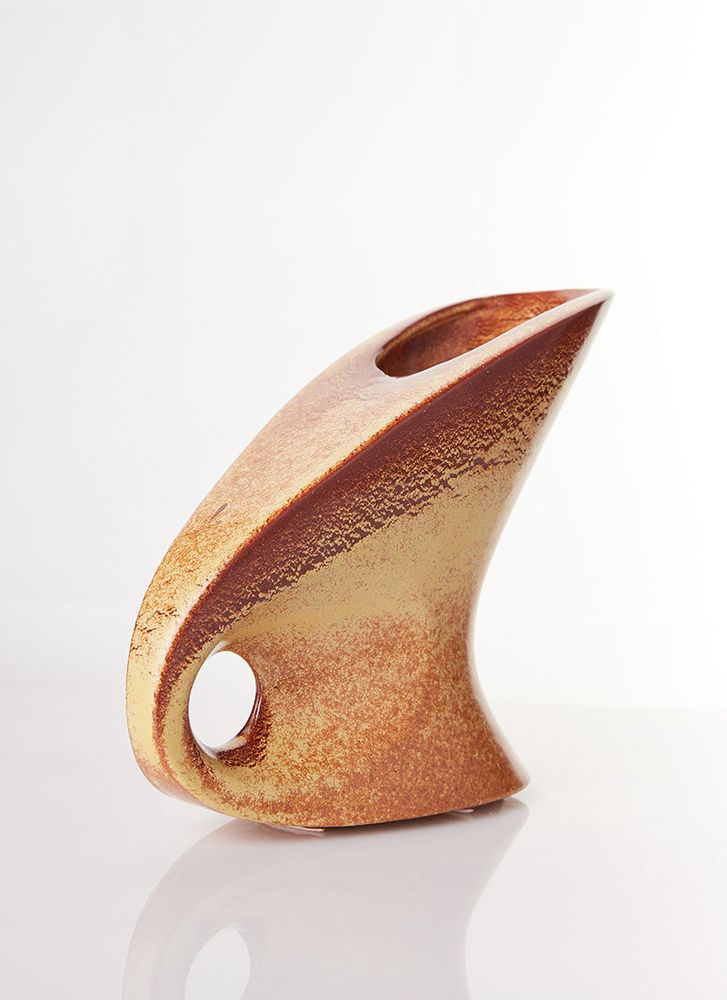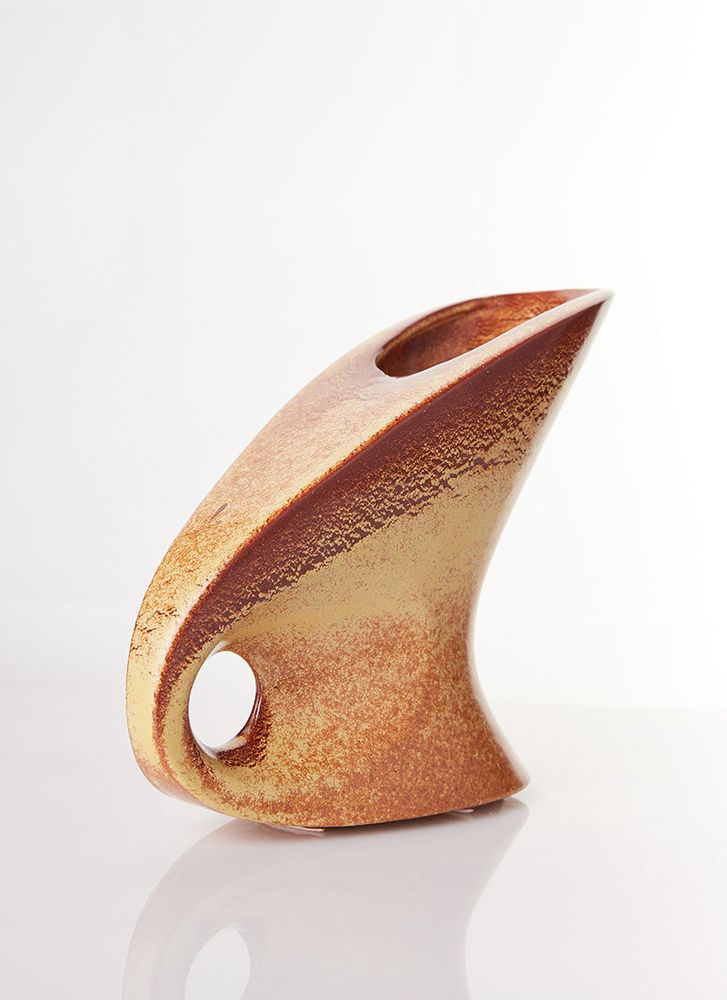 Andrews
Bertoncello Ceramiche Mid-Mod Sculptural Abstract Jug Vase, 1960s-70s
PLEASE NOTE: This item is only available for pickup at our Oakville location.
This sleek and chic work of Italian mid-century Modern art ceramic is by Bertoncello Ceramiche D'Arte (est. c. 1956 - c. 1999). The sculpted and abstract pitcher form firmly displays influences of Modernist design as well as design qualities reminiscent of Art Deco Bauhaus geometricism. The overall shape is that of a segment with elegantly extended arches anchored to the 'handle' of the jug created by the circular piercing.
Further elevating this piece is the sumptuous glaze that is immensely silky and invites touch, this glaze is one of two Bertoncello signature glazes called the Screziato. This particular shade is the Screziato Tabacco, a refined blending of rich and Golden Ochre, tinged with Sienna which gives added depth.
Like many other Italian potteries that were popular during the mid-century period, little is known about the pottery but the exceptional quality of design undeniably speaks for itself.
This work would suit a space with Modernist, Minimalist, and Mid Century décor, either as a standalone work of art ceramic or functionally as a vase.
[size]
Dimensions: Height: c. " / cm x c. " / cm width (across widest point). Depth: c. " / cm (across deepest point). Base measurements: c. " / cm x c. " / cm. Unpackaged weight: c. kg / g
Condition: Excellent. No chips, cracks, or repairs. The most notable wear is the movement marks on the underside of the base which are commensurable with the age of the piece.
[/size]
[details]
Fabric Content: Ceramic
Vendor Colour Code: TAN
Vendor Style Code: 1311181090
Andrews SKU: 6106-0028
[/details]