Bois & Cuir
Titan Buffet Cabinet
CDI FURNITURE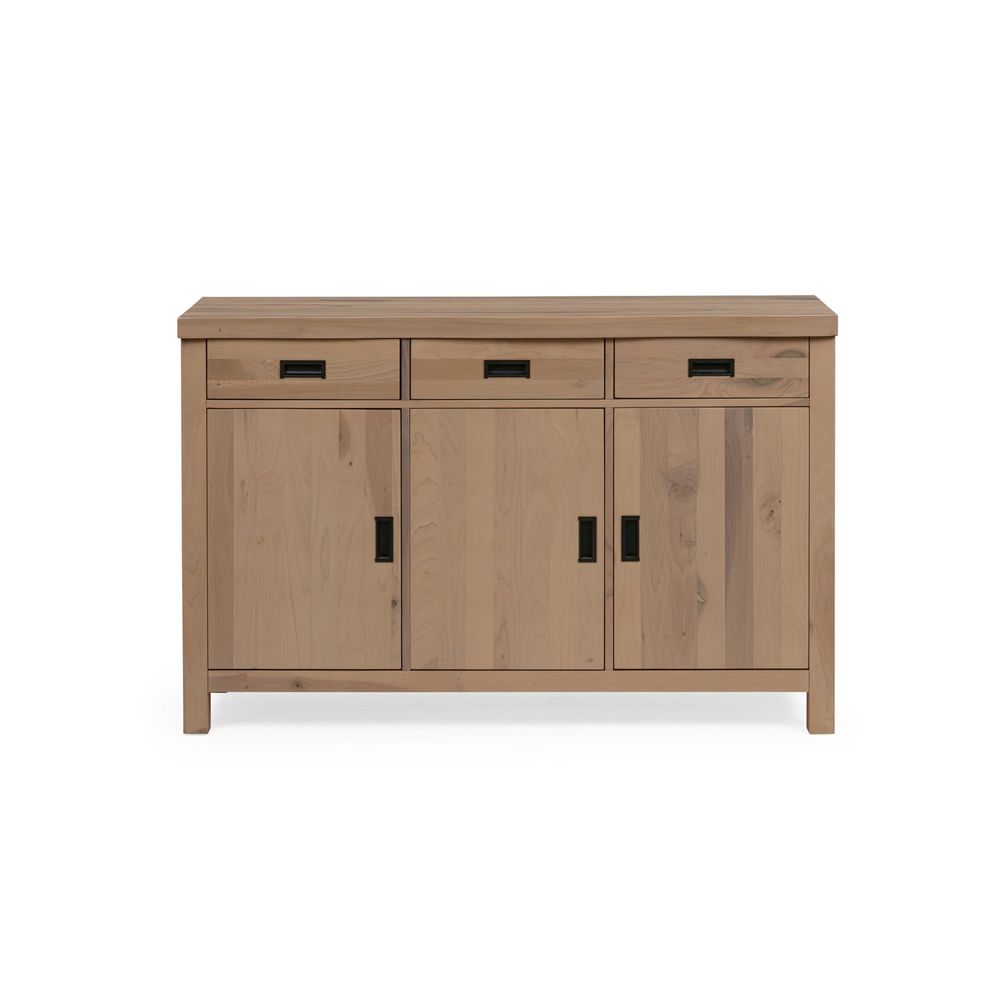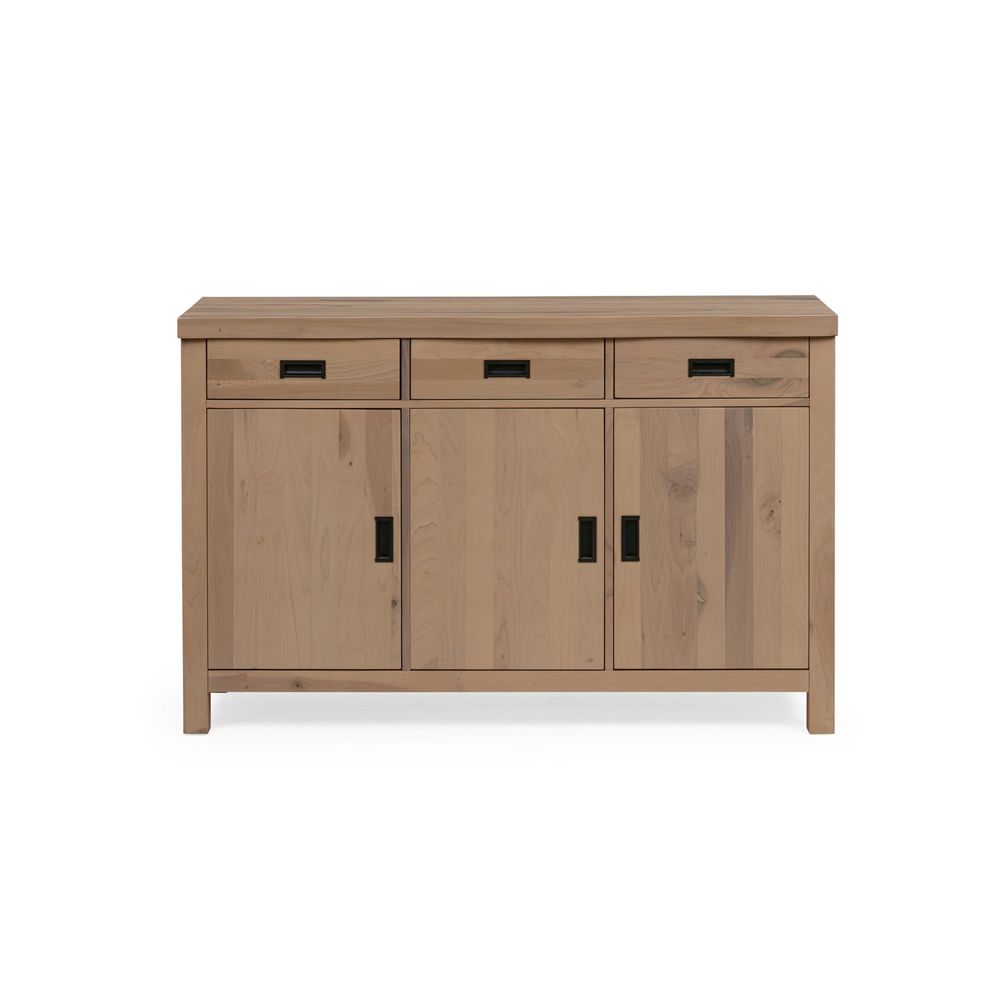 Bois & Cuir
Titan Buffet Cabinet
This dining room buffet features a solid Poplar wood construction with an engineered live edge on its top, as well as crossed black metal legs. It is part of our Titan collection and projects an Industrial and Rustic style.
Poplar wood has historically been a utility wood, showing up in various applications in industry from shipping to construction. It is fitting that a wood of this nature would be on display in such a minimal and striking fashion.
3 drawers and 3 doors contain your dishes, silverware, and more.