Home
Bertoncello Ceramiche Sculptural Accordion Jug Vase, 1960s-70s
Andrews
Bertoncello Ceramiche Sculptural Accordion Jug Vase, 1960s-70s
From Haute Curature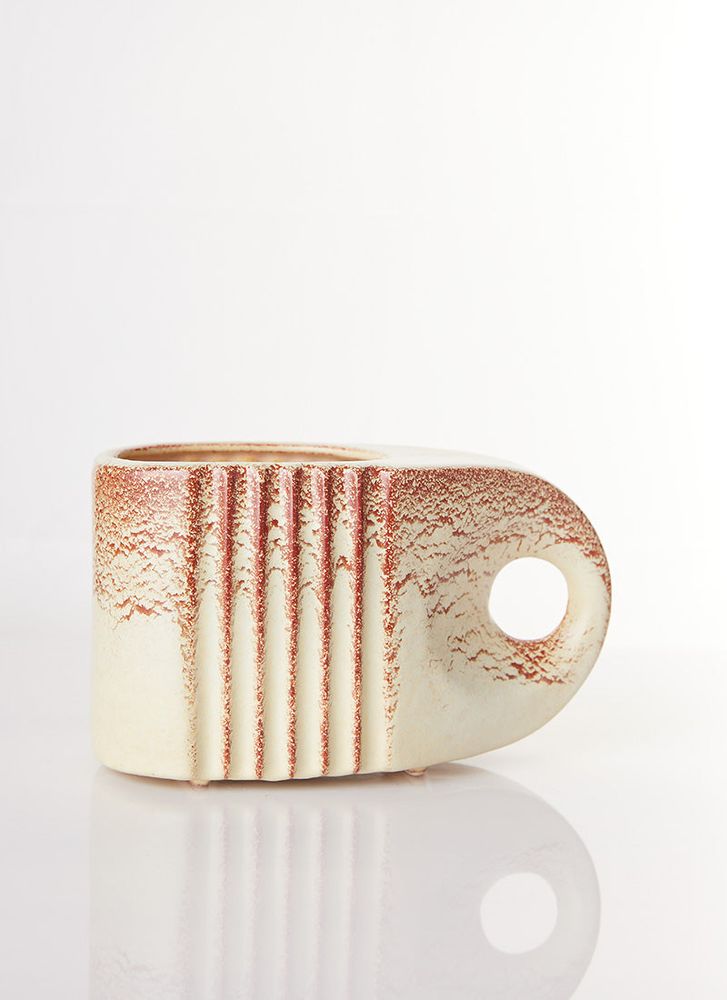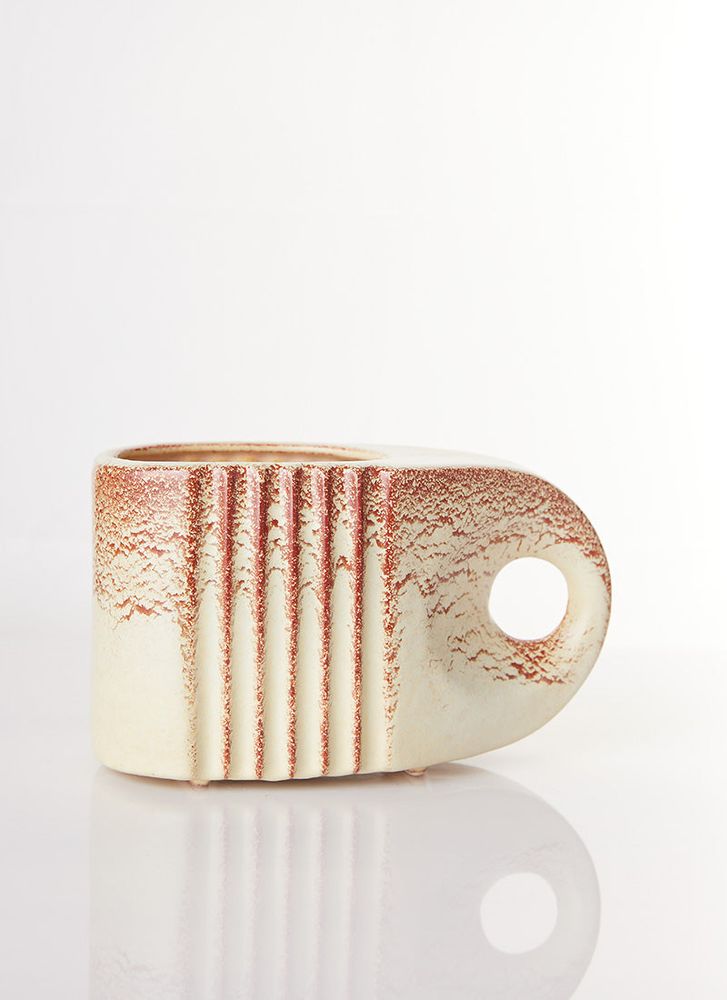 Andrews
Bertoncello Ceramiche Sculptural Accordion Jug Vase, 1960s-70s
PLEASE NOTE: This item is only available for pickup at our Oakville location.
This chic work of mid-century Modern ceramic is by Italian pottery Bertoncello Ceramiche D'Arte (estd. c. 1956 - c. 1999). The sculptural and tactile form presents softly geometric influences of Modernist design as well as design qualities reminiscent of Art Deco Bauhaus geometricism. The overall shape is that of abstract jug vase with ridged detail and the dramatic handle created from the circular piercing.
The sumptuous glaze is immensely silky, not overtly glossy and invites touch. It is also one of two Bertoncello signature glazes and visually as a refined blending of rich, Vanilla Cream that is feathered with deep sienna, giving additional depth. Take a step back to view this piece as a whole and the effect resembles leather or marbled stone.
Like many other Italian potteries that were popular during the mid-century period, little is known about the pottery but the exceptional quality of design undeniably speaks for itself.
[size]
Dimensions: Height: c. 3.9" / 10 cm x c. 6.9" / 17.5 cm length (across longest point). Depth: c. 3.4" / 8.7 cm. Base measurements: c. 6.1" / 15.5 cm x c. 3.3" / 8.4 cm. Unpackaged weight: c. 0.4 kg / 420 g
Condition: Excellent. No chips, cracks or repairs. Most notable wear are movement marks on the underside of the base that is commensurable with the age of the piece.
[/size]
[details]
Fabric Content: Ceramic
Vendor Colour Code: CREAM
Vendor Style Code: 1311181048
Andrews SKU: 6106-0027
[/details]