Maska
Adjusted Lace Sleeves Dress
From MASKA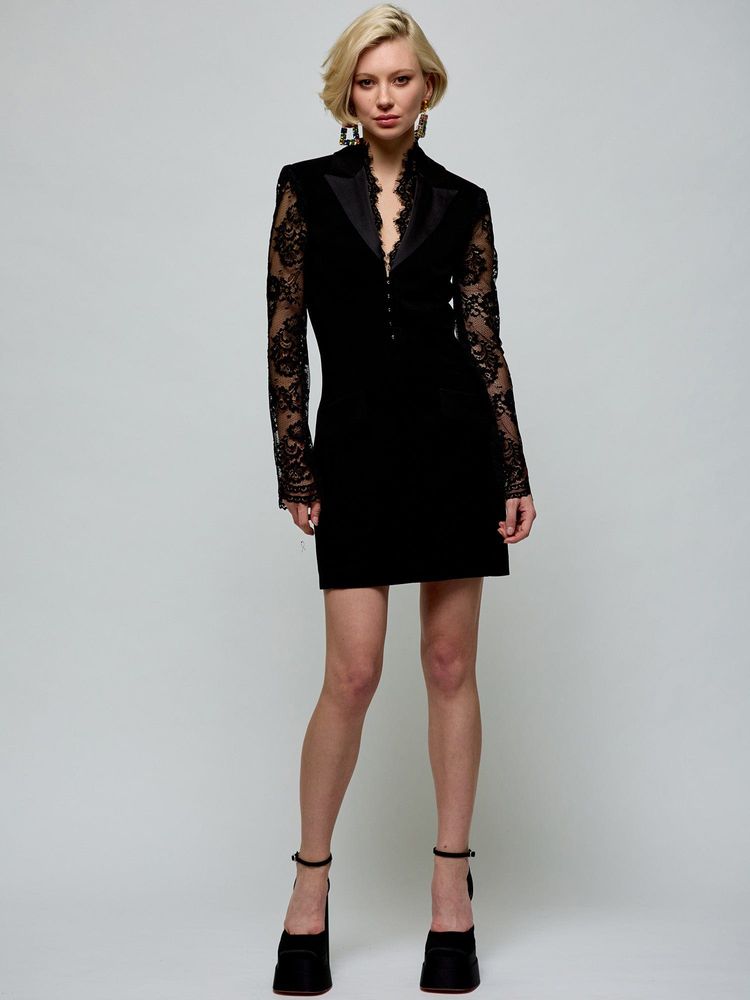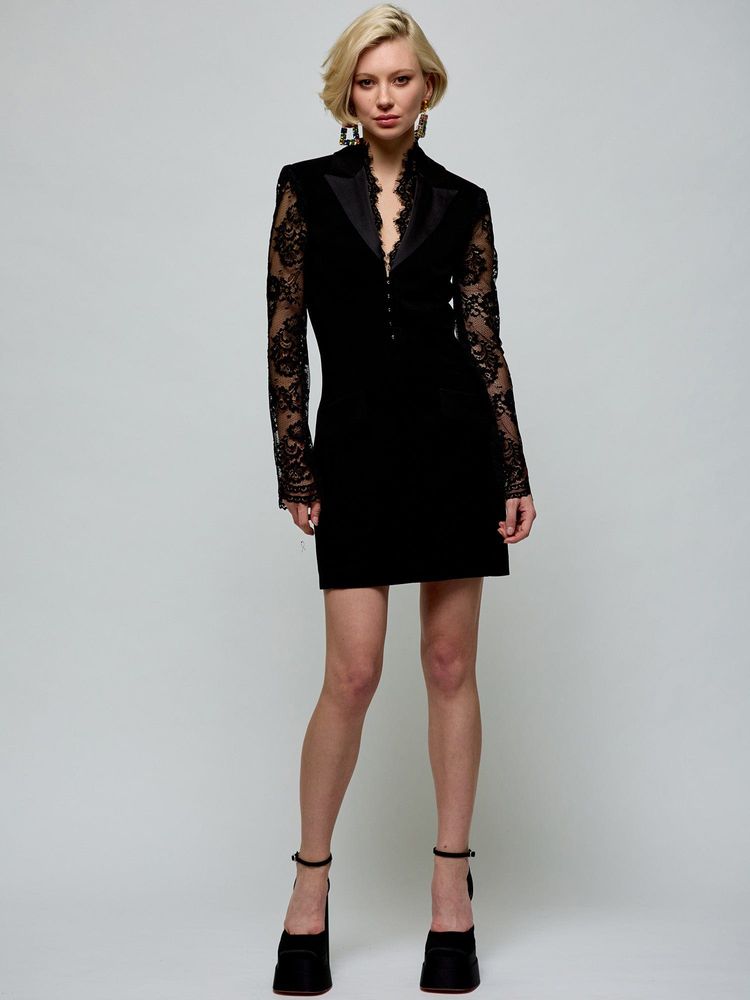 Maska
Adjusted Lace Sleeves Dress
This stylish dress looks amazing with a simple hair and makeup routine. It combines the latest fashion trends with timeless elegance to create a wardrobe staple. The fitted dress has adjusted lace sleeves that are the perfect length to accentuate her curves. Soft satin details add a touch of sophistication. The satin collar is a luxurious and stylish detail that speaks to class and style. The bustier front closure is a stylish detail that complements the look.
Composition: 90% Polyester 10% Elastane
Made in Italy.
The model is wearing size S.